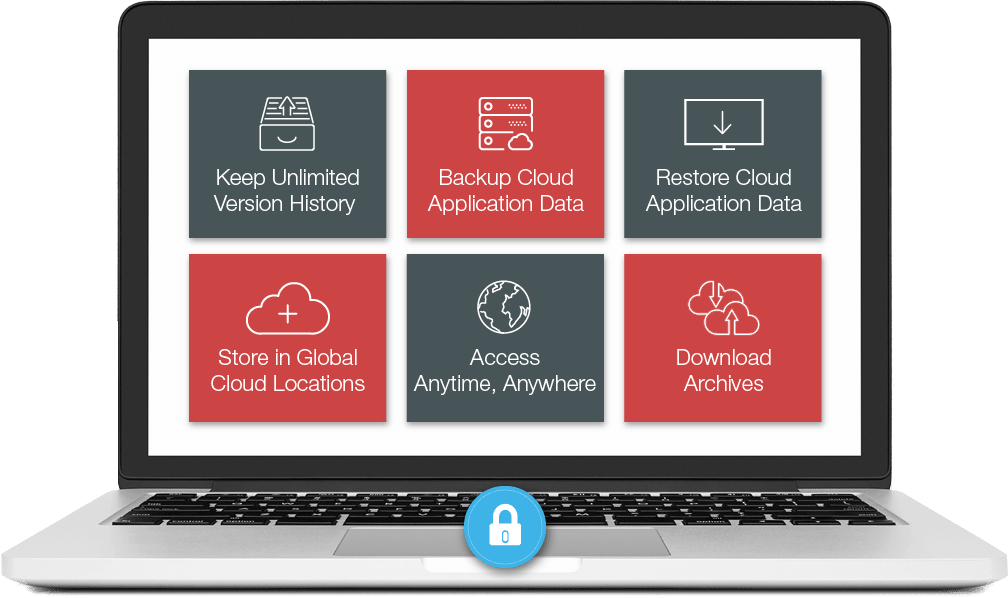 Set it and Forget It
Protect frequently changing business data, so it can be restored quickly and easily in the event of data loss or corruption.

All Plans. All Data.
Backup all of your cloud data including email, contacts, files, tasks and calendar data in one place.

Stay in the Loop
We'll send you a daily report that includes both an overview and a more extensive summary of your backup activity.

Restore with Ease
Drill down through backups by date or keyword search to quickly locate and recover individual items, or restore an entire mailbox, calendar.

Long Term Retention
Stay in compliance and ensure your organization has unlimited storage and unlimited retention of your daily archives.

Global Coverage
Your data is securely archived within the US (default), or optionally to the EU or Australia.

Safety Deposit Box
Keep your third-party cloud data safe from all forms of harm, inappropriate behavior and loss – quickly, easily and above all, securely.

Data Export
Easily export your data as a zip download containing industry standard EML, VCF and ICS formats, or Outlook compatible PST formats.