Managed IT Services
Co & Full-Managed Options
NuMSP's Managed IT Services provide comprehensive, cost-effective solutions to keep your organization running smoothly. Our expert team offers 24/7 monitoring, maintenance, and support for all your IT needs. Partner with us and enjoy peace of mind knowing your IT systems are secure, up-to-date, and always available. Contact us today to learn how we can help your business thrive.
What are Managed IT Services?
Managed IT Services is a comprehensive suite of IT solutions that provide organizations with a cost-effective way to address their technology needs. With Managed IT Services, businesses can outsource their IT requirements to a third-party provider, who will take care of everything from maintenance and upgrades to cybersecurity and data backup.
One of the most significant advantages of Managed IT Services is that they allow businesses to focus on their core competencies without worrying about day-to-day IT operations. By entrusting their IT needs to a team of experts, businesses can free up resources, reduce downtime, and improve their overall efficiency.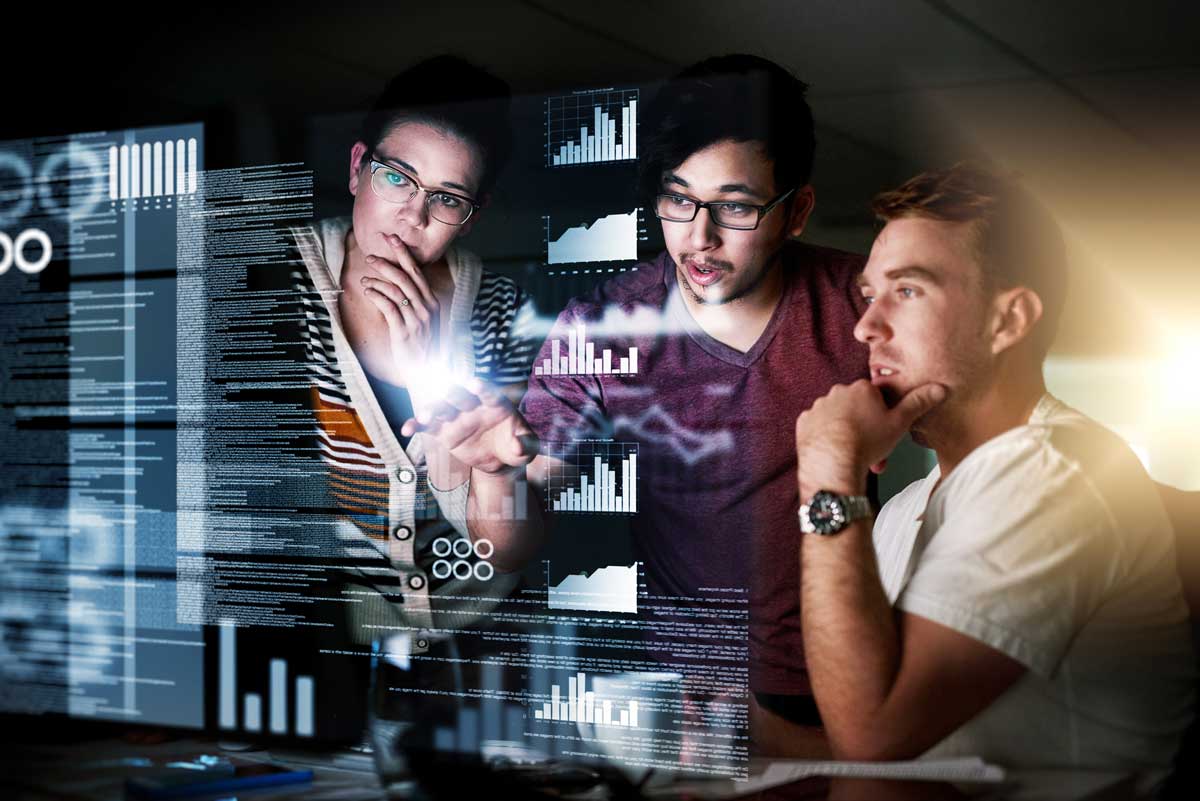 What is included in Managed IT Services?
At NuMSP, we offer a wide range of Managed IT Services, including 24/7 monitoring, helpdesk support, network management, cybersecurity, data backup and recovery, and more. Our experienced team of IT professionals will work closely with you to identify your unique IT requirements and develop a customized solution that meets your needs and budget.
At NuMSP, we offer a wide range of Managed IT Services, which include:
24/7 Monitoring

: Our team of IT experts monitor your systems around the clock to identify and resolve issues before they become a problem.

Helpdesk Suppor

t: Our friendly and knowledgeable support staff are always available to answer your questions and provide guidance and support.

Network Management

: We ensure that your network is secure and optimized for optimal performance, so you can focus on your core business.

Cybersecurity

: Our advanced security solutions protect your data and systems from cyber threats, such as viruses, malware, and ransomware.

Data Backup and Recovery

: We provide secure, reliable data backup and recovery solutions to ensure that your critical data is protected and always available.

Hardware and Software Management

: We ensure that your hardware and software are up-to-date, properly licensed, and fully functional.

Cloud Solutions

: We help businesses migrate to the cloud, providing them with secure and scalable cloud solutions that meet their needs and budget.
Whether you're a small business or a large enterprise, Managed IT Services can provide you with the tools and support you need to stay competitive in today's fast-paced digital landscape. Contact us today to learn more about how our Managed IT Services can help your business thrive.
What is the difference between IT services and Managed IT Services?
If you're unsure about the difference between IT services and Managed IT services, you're not alone. While both terms relate to technology services, they have distinct differences.
IT services typically refer to a range of services provided by a third-party provider, including hardware and software support, network management, and general troubleshooting. This can include one-time services or ongoing support, but the level of support and the specific services provided can vary widely.
Managed IT services, on the other hand, provide ongoing, proactive support for your technology infrastructure. This can include everything from software updates and security patches to network monitoring and backup management. With managed IT services, you have a dedicated team of experts who work to ensure your technology systems are operating at peak performance, reducing downtime and maximizing productivity.
In short, while IT services can provide ad hoc support for your technology needs, managed IT services offer ongoing, comprehensive support to keep your business running smooth
Benefits of Using Managed IT Services
There are many benefits to using managed IT services for your business. Here are some of the key advantages:
Proactive Maintenance

: Managed IT services providers can proactively monitor and maintain your IT systems to identify and address potential issues before they become problems. This can help prevent downtime, increase productivity, and minimize the risk of costly IT emergencies.

Cost Savings

: By outsourcing your IT needs to a managed services provider, you can often save money compared to hiring and maintaining an in-house IT team. Managed IT services can also help you avoid costly technology investments by providing access to the latest software and hardware without the need for upfront capital expenditures.

Scalability

: Managed IT services can easily scale with your business as it grows, without the need for additional staffing or infrastructure. This means that you can focus on your core business operations, while your IT infrastructure is managed by experts.

Enhanced Security

: Managed IT service providers can help protect your business from cyber threats, data breaches, and other security risks. They can provide security assessments, risk management plans, and ongoing monitoring to ensure your technology is secure and compliant.

Access to Expertise

: Managed IT services providers have a team of experienced IT professionals who can provide support, advice, and strategic guidance. This means that you have access to a wide range of expertise without the need for expensive internal training and development.