Disaster Recovery
How IT Downtime Costs Your Small Business? | IT Support
NuMSP can help the cost of downtime for your SMB. We provide small business IT solutions that keep businesses like yours running at peak efficiency.
---
How IT Downtime Costs Your Small Business (SMB)
---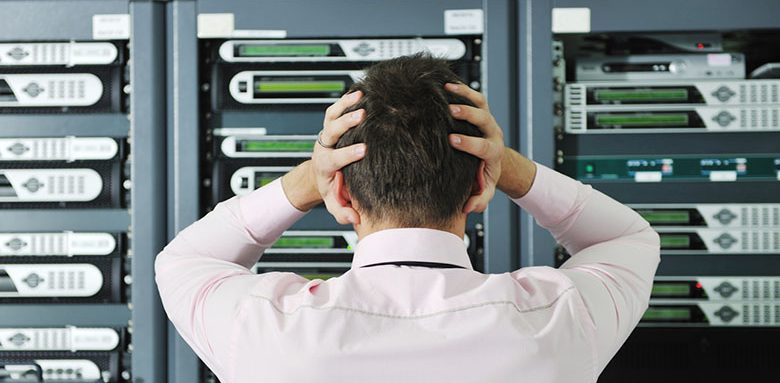 Network infrastructure is vital to the success of your business. When IT systems or applications "crash and burn" without warning, the associated downtimes directly impact revenue and profitability. These losses can drive a small business to shutter operations.
The Context of IT Downtime
IT downtime can affect many facets of your business. These costs accumulate from revenue loss, the outage's length, the number of employees affected, damaged customer relationships, and more.
In particular, IT downtime significantly impacts SMBs engaged in sensitive, high-volume data traffic requiring encryption, such as banking or e-commerce. Should unexpected outages happen during an organization's "busy" hours, the harm suffered is even greater.
Industry surveys, such as those conducted by Gartner, indicate IT downtime costs average $5,600 every 60 seconds.
Collateral Costs of IT Downtime
These are ancillary costs that don't show on an SMB's balance sheet. While difficult to quantify, disruptions affect IT staff. They're obliged to drop what may be "bread-and-butter" tasks to focus their attention on rectifying mission-critical outages.
As research from UC-Irvine shows, "task-switching" (resuming work after being interrupted) averages over 23 minutes. Interruptions are often counterproductive, as workers must re-calibrate their cognitive processes to return and resume the task at hand. What's more, another study found that workers employed in the financial services sector waste an average of 31 hours per week due to "momentum loss," "re-dos" caused by errors, stress and fatigue.
No SMB can totally inoculate itself against the caustic spillover of downtime. Downtime has become increasingly unavoidable due to the complexity and unpredictability of evolving technology and network architectures. It impacts the nexus between a company and its customers and employees.
Catastrophic IT Downtime Examples
In May 2017, a power system failure struck the British Airways data center, forcing cancellation of flights for over 75,000 passengers. As a result, the airline paid some $68 million to reimburse ticketed passengers, plus hotel costs. Also, the parent corporation of British Airways, IAG, saw its stock price plummet by 2.8%.
In 2015, trading at the New York Stock Exchange was suspended for four hours following a failed software upgrade, costing $10 million.
Defending Against IT Downtime
By planning contingencies when downtime occurs, SMBs can greatly mitigate downtime's costly consequences.
First, prioritizing responses to restoring core business functions over non-essential ones is a must. After the fact, a forensic postmortem of the circumstances that led to the outage and regularly scheduling disaster recovery (DR) drills will assist in preparing for future downtime events.
Preparing for the inevitability of downtime allows your SMB to save thousands even hundreds of thousands of dollars in quantifiable expenses due to an outage. Too, downtime planning bolsters non-quantifiable considerations such as customer allegiance, brand distinction and employee esprit de corps.
Partner with a Premier Managed Services Provider
NuMSP can help your SMB combat IT downtime. Even better, we often prevent them before they occur. We provide small business IT solutions that keep businesses like yours running at peak efficiency.
Find out how we can help your business prevent unnecessary costs.
Share this Article