Data Backup & Disaster Recovery for Small & Mid-sized Businesses (SMBs)
---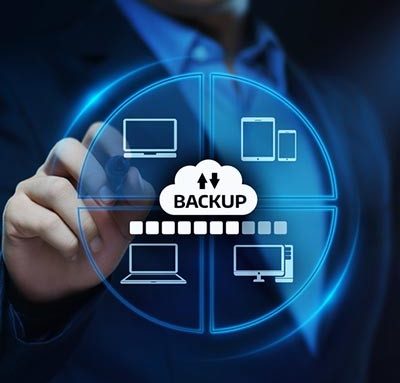 The years of work to build a small or medium-sized business (SMB) can be destroyed in one day by a catastrophe of one kind or another. Besides weather-related disasters, a sudden loss of data can be the result of cybercriminals or the careless actions of employees. When these types of things occur, 40% of small businesses never recover. Ensuring the continuation of an organization requires a business continuity plan that includes IT solutions–most importantly, data backup and disaster recovery.
A Solution for SMBs
The biggest challenge for SMBs as regards IT solutions and disaster recovery has been a lack of resources to use for IT matters. With cloud-based data protection and disaster recovery solutions, companies of every size have a cost-effective solution for business continuity. The help of a managed service provider (MSP) is part of the equation since knowledge and expertise are needed to make these functions happen.
Determine the Backup Strategy Needed
Disaster recovery planning involves determining how much data the company can afford to lose before the loss is catastrophic. The level of data backup needed is whatever frequency will protect business-critical data. Sometimes backups need to be continuous and others can be done daily. Solutions for data availability include the quick creation and a temporary copy of a server's files.
Simplicity and Peace of Mind
A bonus of having cloud-based data backup and disaster recovery services is the peace of mind in knowing that data protection is covered. Daily confirmations can be sent to verify that your backups are successful. If there is any loss of data, it can be restored on any computer device that has an Internet connection. Users can even restore their own files without the need to call for IT personnel.
Contact NuMSP to speak with an IT expert about your backup strategy and disaster recovery planning today.
Share this Article