What Is Cloud Storage
The world over, across business verticals, and IT organizations consider cloud computing as one of the game changers. Organizations across the globe have started shifting to the cloud, or are planning to move to the cloud sooner or later. The current trend shows that Cloud adoption has surged in recent times.
In today's digital world, Data is the new oil. To handle and store the vast amount of that data, tremendous amounts of storage space is needed. What exactly is cloud storage? Cloud storage is one model of storing such humungous volumes of data in virtual space. It is a form of a networked online storage system that is hosted by third-party servers.
Cloud Storage providers themselves are depositories of large data centers and the people who require the data stored in the virtual storage either buy or lease storage capacity from these third-party data centers.
How Cloud Storage Works?
Cloud Storage providers simply store your storage somewhere else. Instead of keeping it on your local on-premise server, cloud stores your data on multiple servers at different locations across the globe. Moreover, Cloud storage providers follow enterprise-level security standards. So, your data remains secure and accessible at any time.
Benefits of Using Cloud Storage
While some businesses have already embraced the cloud as their primary storage platform, others are holding back for a variety of reasons. Security concerns initially contributed to doubts, but cloud storage providers have proved that the risks of using cloud storage are no higher than with using any other Internet transaction.
Additionally, cloud storage uses multiple servers to back up and secure data, so there is no single point-of-failure. If one machine fails, your information is still secure. That's the peace of mind you can't get working off a single network or server.
Another great convenience of using cloud storage is that you can access your data from anywhere with an Internet connection. Anywhere access is an essential feature and the deciding factor for many IT Services companies, both large and small.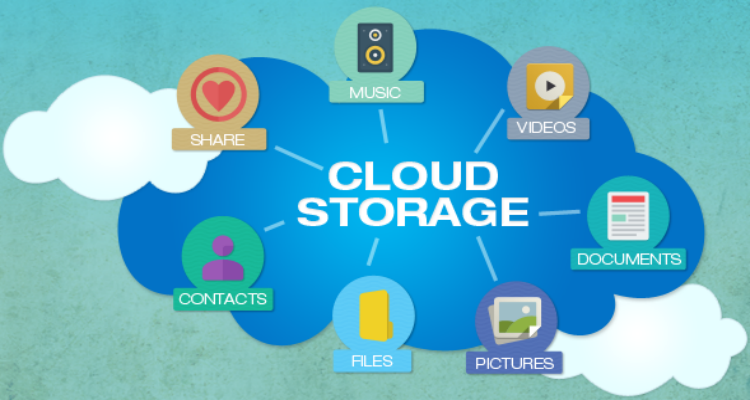 NuMSP - Flexible, On-Demand, Secure Cloud Solution
If you're looking for a low-cost, flexible, easily scalable cloud storage solution, choose NuMSP. With NuMSP, you can take advantage of the economies of scale and personalize as per your working hours, and other specific needs. Try NuMSP cloud storage today!