Top 3 NuMSP Cloud Solutions for Your Business Now
As tech continually changes the pace of all industries, small to medium businesses need cloud solutions now more than ever. Companies are ramping up their adoption of Cloud solutions since 2016. In order to provide the best advantage to its clients, NuMSP has been using cloud solutions applications from Comodo. These cloud solutions offer the best utility and security applications in the market.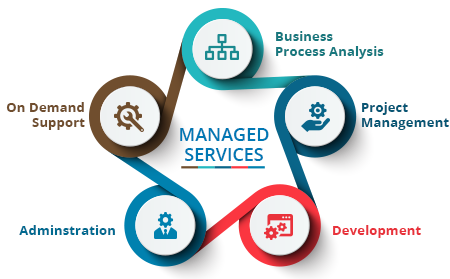 The Best Cloud Solutions for Enterprises NuMSP Offers
NuMSP has a lot to offer its clients in terms of cloud solutions. Like other MSP, NuMSP also offers maintenance of on-premises devices like computers and servers. However, the increasing adoption of cloud solutions has many an MSP scrambling to keep up with the latest tech. Here is a list of what NuMSP offers its clients in terms of cloud solutions.
1. Basic Cloud Solutions: Comodo Cloud
Chief among Comodo's cloud solutions is Comodo Cloud (CCloud) is a fast, secure online storage that provides essential disaster recovery for mission critical or otherwise important files in the event of damage, deletion or theft. and data of all types are stored on Comodo's highly secure servers and can be accessed over the Internet from anywhere in the world. These qualities make it a reliable app among other cloud solutions. In the event something goes wrong with your hard drive, or you lose your system in a disaster or to burglary, you can retrieve your precious files instantly by logging into your account and restoring the backed-up files and data.
2. Disaster Recovery and Backup Cloud Solutions: Comodo Backup
Among NuMSP cloud solutions, Comodo BackUp is a powerful and easy to use desktop application that helps home and business users protect their valuable data against damage or loss. This cloud solutions' streamlined design and task orientated architecture means even novice users can learn how to create, run and restore their first backup job in a matter of minutes. This cloud solutions' features include full scheduling, password protection, a backup integrity checker and a range of preset backup jobs that allow you to quickly create copies of important data sets such as the Windows Registry, mail accounts and user settings
3. Email Security Cloud Solutions: Comodo Antispam Gateway
Comodo Antispam Gateway is the one of the best email cloud solutions in terms of the protection it provides. It has a central console for managing users plus a comprehensive reporting system. What raises Comodo Antispam Gateway above other cloud solutions of its kind is its use of advanced filters and containment technology as well.
So there you have it, the three cloud solutions services which NuMSP works with in order to help companies innovate their services. NuMSP is committed to helping companies adjust to newer and newer tech trends like cloud solutions. The MSP believes that cloud solutions pave the way for its clients to advance into the future because of its cost-effectiveness and the ability of cloud solutions to scale exponentially in a small time frame. So where is your company heading? Is it up all into cloud solutions?
Are you thinking about hiring an MSP? If you're in the market for one, please think of hiring NuMSP as your MSP. We specialize in installing and maintaining cloud solutions. Our customers receive only the best branded packaged software and our package is the most cost-effective in the MSP industry. Please do not hesitate to call us so we can talk about how we can best serve the technological needs of your company today.