NuMSP Fortifies Your Email Security With CDome Antispam
Email security is a common layer that managed IT services providers keep an eye on and give standard packages for. However, standard managed IT services packages need serious and constant upgrading as newer and newer threats emerge which employ social engineering and phishing. In the third quarter of 2016 alone, security experts captured 18 million new malware samples and their primary mode of delivery: email.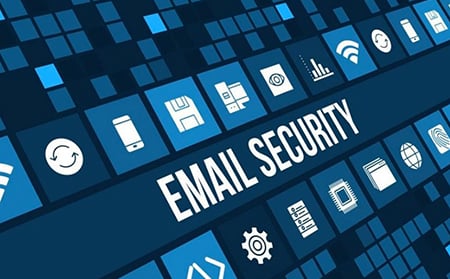 Managed IT Services Providers And The Issue of User Generated Vulnerabilities in Email Security
One of the key vulnerabilities in a network that managed IT services providers need to cover is their clients' emails. Unfortunately, what the layer that makes email security penetrable is people. And people is an aspect that managed IT services providers cannot directly control.
This is increasingly becoming a gap managed IT services providers need to address because of the growth of ransomware delivered through phishing emails from 92% to 97.25% in 2016 alone. A study conducted by a team of researchers from Friedrich-Alexander University in Germany shows that 78% of email users are aware of the threat of unknown links to email security and yet they click them anyway.
NuMSP, a managed IT services firm, is aware of the increasing issues in email security and prepares its clients through the use of Comodo Dome Antispam enterprise antispam and threat prevention system. This is an ingenious solution by a managed IT services provider to the problem posed by leaving users alone to manage email security on their own. NuMSP is using a sophisticated and automatic layer to do the heavy lifting in terms of email security for its managed IT services clients through Cdome.
How CDome Powers NuMSP Managed IT Services Email Security Protection
Thanks to Comodo Dome Antispam, NuMSP's managed IT services clientele can rest easy because such a sophisticated tool is guarding their email security. CDome Antispam achieves tight email security controls that managed IT services companies should want for their own customers. Here's how Comodo Dome Antispam does this for managed IT services firms and their clients:
1. A centralized management console that simplifies user and group mail management for managed IT services personnel.
NuMSP and other managed IT services firms can profile their clients' users and give each user a different security level. Done this way, companies and their managed IT services providers can protect the employees by applying security features and restrictions on a case per case basis. The managed IT services providers will be able to shield the most vulnerable users' email security by doing so.
2. Comodo's unique containment technology used by most managed IT services firms.
NuMSP and its managed IT services clients reap benefits from using CDome Antispam because of the Valkyrie file verdict system. What happens is when an employee from a managed IT services client company receives an email, Comodo's containment technology will isolate any files, run it in a boxed environment, and let Valkyrie assess whether the file is a threat to email security and cyber security.
3. A sophisticated filtering system managed IT services firms and their clients will appreciate.
Email security filtering is a standard tool in a managed IT services firm's arsenal. What differentiates Comodo Dome Antispam from tools managed IT services companies use is its layered approach to email security filtering. Emails go through several gateways and then they get scanned using the Comodo Antivirus and Valkyrie. This system is set up in a way that it intelligently learns and adapts to new spam techniques. The emails which come from sources the company or their managed IT services provider trusts receives auto whitelisting. Mail recognized as spam ends up in quarantine.
NuMSP and Comodo CDome Partners for Email Security
Thanks to CDome Antispam,NuMSP's managed IT services clients reap the rewards of increased email security and boosted productivity levels. The employees of these managed IT services clients don't have to worry about investigating whether an email is dangerous or not. Email security becomes less a source of anxiety.
NuMSP and other managed IT services firms have found a reliable partner in Comodo by way of Comodo Dome. In one year alone, the Comodo Dome Antispam system filtered 400 million emails, caught 340 million spam emails, and blocked 4 million email based malware. Other managed IT services firms can learn from NuMSP's example and improve their email security systems.
If you want to try NuMSP's unparalleled but cost-effective managed IT services today, please get in touch with one of representatives. We'll be glad to hear from you and chat about how we can serve the needs of your company. Aside from beefing up your email security, NuMSP will give you more advanced tools plus a high-touch service from our responsive and friend managed IT services tech team.