Cloud Networking Solutions
Organizations have a constant need to reduce costs. At the same time, organizations have to maintain or improve user productivity and efficiency in all their departments to stay ahead of the curve. This issue of improving business practices and infrastructure with limited resources is a pervasive problem in today's IT industry.
Innovative technology like cloud computing is one area where organizations can look to help lower expenses with potential efficiency gains. Many organizations are taking advantage of the cloud networking solutions to help reduce expenditures and improve productivity.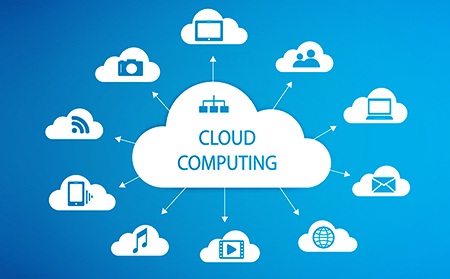 Cloud Networking
Cloud networking is a vital part of cloud services and signifies a radical shift in the delivery methods of IT services. Historically, an organization's own IT department procured, deployed, and managed the networking applications.
New applications often required the procurement of additional networking hardware such as servers. This not only raised the capital expenditures but also increased the support time needed by IT staff.
Cloud networking solution offers a new way for IT staff to deploy, operate, and manage distributed enterprise networks. It provides enterprise-class network capabilities via a cloud infrastructure that requires little or no capital investment in additional hardware or IT resources.
Unlike conventional hardware-based legacy networking solutions, cloud networking solution automates highly complex tasks, enabling organizations to deploy different locations in minutes. It also provides unprecedented levels of centralized control and network visibility, making the job easier for IT staff.
NuMSP is a leading cloud networking provider that simplifies that simplifies networking by reducing the cost and complexity of distributed deployments. Legacy networking deployments require networking hardware such as switches, routers, as well as the licensing for network management at each location. Any additions or modifications in the networking hardware can put pressure on the existing infrastructure and on the IT staff to manage.
NuMSP's Cloud-enabled networking eliminates those burdens while lowering capital expenditure and utility costs, providing instant access from anywhere. Whether you're a small company or a large company with thousands of employees, you need your IT to work. You need your computers fast and functioning. You need to connect to the internet. You need security and maintenance. NuMSP is an ideal solution for you.
Try NuMSP today, the benefits of using NuMSP are:
Low cost of ownership, with minimal upfront costs
Pay only for what you use
Flexible, agile, on-demand computing and storage with rapid setup
Managed automated updates
Minimal IT impact, controlled IT budget