Cloud Email Services For Small Business
If you are running a small business, you might be wondering if cloud-based services such as the cloud email services are the right choice for you. Consider the benefits and evaluate whether cloud email services are a right fit for you.
Understanding Cloud-based Services
To better understand cloud email services especially cloud computing, you should consider the word "cloud" as "Internet." Cloud-based email services are just internet-based email systems where all your email data gets stored on cloud servers spread across different locations.
Instead of having a local on-premise server or personal computer to store and manage your email data, you use the email services of remote servers and software hosted on the Internet (Cloud Servers).
One of the most significant attractions of cloud email service is that it allows users, with the proper credentials, to access their email data from any location, as long as they have access to a computer, tablet, or mobile phone.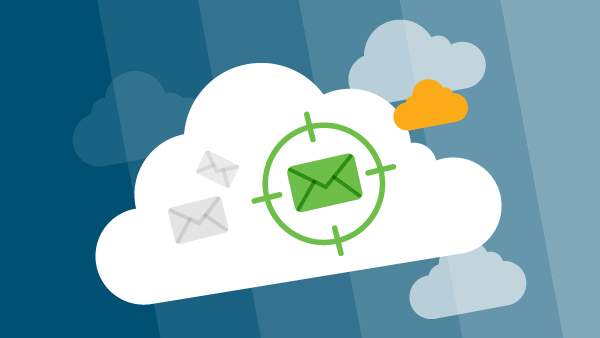 How Cloud Email Service Helps Small Businesses
Small businesses are no longer limited to one on-premise server. Whether the employees are working in the office, at home, across the country, or on the other side of the world, cloud-based email services give them instant access to their email data. Since data is continuously updated, cloud-based email offers real-time information at your fingertips.
With cloud email services, small businesses can be more effective and agile in managing and accessing their data. For small businesses with employees working from different locations, cloud email services allow employees to work together more efficiently. Also, it will enable companies to reach out and work effectively with clients or vendors in other locations.
With cloud-based email services, small businesses can save money as their need for physical computer storage, power requirements, and software updates decrease. There won't be any need for purchasing the latest, greatest software and applications - they will be readily available to you in the cloud.
There are some upfront costs to moving to the cloud. However, the benefits of cloud email services outweigh the costs as cloud offers increased efficiency and improved operations.
NuMSP Cloud Email
If you are tired of high costs and problems of running email servers in-house, try NuMSP's cloud email. Your business needs an affordable and robust email, spam and virus filtering to get the work done. NuMSP's cloud-based email solution gives your company a reliable and affordable solution without the high cost and problems of running your own email server.
If you would like to have a better email solution with better email data security or to eliminate your in-house email server, call us today at +1 (800)-381-9383 or email us at sales@numsp.com