Cloud Email Service
Today, email is the most popular communication method for businesses, and this trend is not going to change anytime soon. For this reason, it is critical for you to choose the best email service. Cloud-based email service can save a lot of time and money for your organization.
Cloud email services have some of the best security standards, and store all of the business data gets on the cloud servers in different locations. In case of conventional email services, on-premise physical servers host all of the business data within the organization building with whatever security the organization has deployed.
If you are still using your own custom in-house email systems and are consider them it, choose NuMSP cloud email services.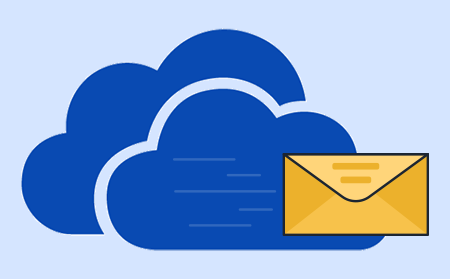 Benefits of Using NuMSP Cloud Email Services
With NuMSP cloud email service, you can initiate upgrades and configure software from a single centralized dashboard. It reduces the usual headaches associated with software updates and saves you a lot of time and resources.
NuMSP cloud email service also allows you to scale the service as much you need. You don't have to spend on additional hardware or technologies. Our cloud email services will help you eliminate hardware or solution maintenance associated with custom on-premise email servers.
Adding users is faster and more efficient with NuMSP cloud email service. If your company is one that adds large volumes of users on an ongoing basis, our NuMSP will be the ideal fit for you.
Instead of paying upfront for purchasing hardware and software, NuMSP cloud email allows you to pay for what you need and scale your usage based on actual need rather than projected need. In this way, NuMSP will help you cut costs almost immediately after making the switch. When choosing NuMSP as your trusted email service provider, you get a team of experts who will manage the email issues for you.
Still not convinced? One of the most important business benefits of NuMSP is that you and your IT team can focus on business-critical matters, rather than managing your email system. NuMSP's cloud-based email platform is an all-in-one email solution that offers everything you need from a cloud email system. Try the comprehensive cloud-based email solution from NuMSP today!