Cloud Email Marketing
Today, marketing is full of challenges and exciting innovations. Emails have become the most popular method of communication for businesses all over the world. The email marketing trend is steadily growing and is not going to change anytime soon. Cloud email marketing enables business organizations of all size to improve productivity and do away with the unwanted expenses significantly.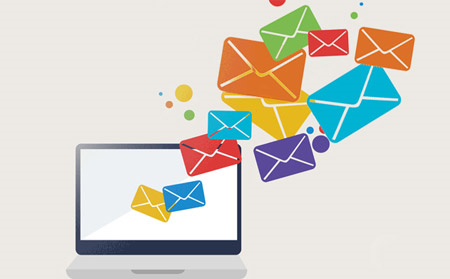 What is NuMSP Cloud Email Marketing?
NuMSP Cloud Email Marketing is one of the best email senders in the world. NuMSP helps its users to create personalized emails with ease. You can easily create promotional emails, transactional & triggered emails, and e-commerce emails. Harness the power of native predictive intelligence, automation tools, content management, and data-driven campaign management to accomplish all your marketing endeavors.
If you are still using your own custom in-house email systems and are considering to change it, choose NuMSP cloud email marketing services. Here are some of the benefits of using NuMSP, examine the benefits and evaluate whether cloud email marketing services are a right fit for you.
#Cost & Time Savings: Cloud email marketing potentially saves big on time and money for any organization. Recently, numerous small businesses have opted to make use of the cloud email marketing services to promote their products and services.
#Security: The cloud email marketing service has the best security standards, and all of the business data gets stored on the cloud servers in different locations. Rest assured, NuMSP cloud email marketing will allow you to store data safely and retrieve them whenever it is required.
#Flexibility: There is no need for maintaining local copies on hard drives or other removable storage as the data is stored in different locations. It also gives you the flexibility to access from different locations.
#Enhance productivity: With minimal efforts reap better profits. On-premise email systems require extensive hardware and workforce for running and maintaining it. But with the NuMSP email marketing services, you can stay focused on your core marketing activities and quickly react to fast-changing customer demands.
#Drive Performance: NuMSP cloud email marketing services eliminates many of the hurdles that hinder data accessibility. Data is consolidated into a single storage architecture with a single access point, making the search process much quicker and more accessible for the end user. Each data source is integrated onto a cloud server, eliminating duplicates.
#Elevate experiences: Incorporate user-generated content (UGC) in your emails and capitalize on the growing power of social influencers. Be the first to show the customer experience found in Instagram photos and Twitter posts of customers and fans.
NuMSP is one the best cloud email marketing solution that offers everything you would expect from a cloud email marketing service. Try NuMSP cloud email marketing today!