The Things You'll Get from the NuMSP Cloud Email App
The NuMSP cloud email app offers the best solution against phishing. The users of this cloud email app don't need to guard themselves against increasing risks to their email cloud services. It does strict email security in the cloud services environment to prevent malware from installing.
Here are the essential features you'll get from the NuMSP cloud email app:
1. A Central Command Console
The central command console helps cloud services providers to manage security using user profiles.
NuMSP and other cloud services firms can profile their clients' users and give each user a different security level in their cloud email services. Security issues endanger cloud email services users which is why there's a need for higher security settings and filters. This way cloud services providers can protect the employees by applying security features and restrictions depending on their situation. Cloud services administrators will have the ability to protect the most vulnerable users' cloud email services security with this method.
2. Comodo's Unique Containment Technology
This technology cages malware away from cloud email services accounts. NuMSP and its cloud services clients possess the advantages of Comodo's Valkyrie file verdict system. Comodo's containment technology quarantines any files when an employee from a cloud services client company receives an email in their cloud email services account. Comodo's containment tech then runs it in a boxed environment. After the quarantine, it'll allow Valkyrie to evaluate whether the file is a threat or not.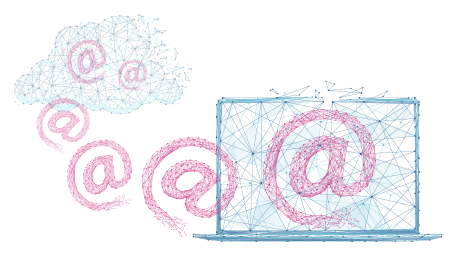 That process benefits the cloud services providers because of the growth of malware delivery through cloud email services. In 2016, researchers found out the percentage of cloud email app services rose to 92% to 97.25% who are inclined to phishing emails injected with ransomware. Security experts conducted a study and discovered 78% of cloud email services users knows the threat of unknown links to email security. Yet they take the risk to click it anyway.
3. A Sophisticated Filtering System
Plenty of email cloud app services firms and their clients can rely on this system. It is a standard tool in an email cloud app services account. The emails go through several gateways. They get scanned Comodo Cloud Antivirus and Valkyrie. This email cloud services system cleverly learns and conforms to new spam techniques.
Does this Cloud Email App Comes with Benefits?
Cloud Email App Benefit # 1: 20 Minute Response
We provide the white-glove, personalized attention you might expect from somebody you know down the road. We get back to you within right away — with fast, actionable information to resolve your issues.
Cloud Email App Benefit # 2: Phone Support
You'll be serviced by a trained, Level II technician — unlike a boilerplate email from an overseas Level I helpdesk rep who can't talk tech, much less the particulars of your case
Cloud Email App Benefit # 3: Affordable Fees
Our prices ($10/workstation and $100/server) are HALF the national average.
Cloud Email App Benefit # 4: Personalized Support Packages
We customize support packages around your needs. It works perfectly for business and needs that have specific demands.
Cloud Email App Benefit # 5: 24 Hour Support
We'll listen to your needs anytime when the problems come. It leads to faster resolution of issues -- decreasing damages.
Cloud Email App Benefit # 6: We Support Different OS
We do it all. Mac, PC or Linux? Windows 365 setup? Security for every device, from computers to phones? We can do help you with anything you got on hand.
The NuMSP Cloud Email App Care for Businesses
Clients and employees can relax from the anxiety of malware infection getting through their email. The Cdome Antispam, NuMSP's cloud services clients and their employees no longer have to worry about their emails being infected with malware. Now, emails can return to being smoother and worry-free exchange of correspondences.
Try NuMSP's unmatched quality services but cost-effective cloud email app services packages now.