NuMSP Enhances Business Cloud Email with CDome Antispam
One of the most in-demand cloud services applications for enterprises is cloud email. This is because cloud services email is more cost-effective than on-premises email. And like with other cloud services, companies don't shoulder the burden of maintaining the hardware behind cloud email. What's great about cloud email is it shares the same level of scalability with other cloud services.
However, email cloud services contend on one thing and that's the level of security they offer. Not all cloud services applications are created equal in the level of protection. Some will only possess antivirus scanners but no filtering system. Others don't have antivirus scanning built into their cloud services so cloud email accounts are virtually defenseless. Here's where NuMSP comes in with an offer of superior protection thanks to CDome Antispam.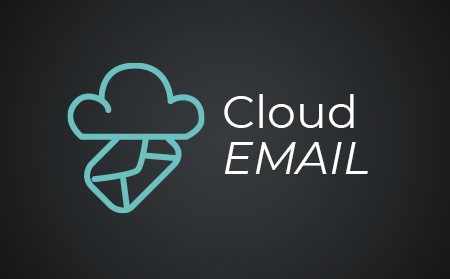 What CDome Antispam Offers to NuMSP Clients
Comodo Dome Antispam is a cloud services based gateway which filters messages going into cloud email accounts and protects them from phishing emails and malware. Similar to other cloud services apps, Comodo Dome Antispam is also scalable and offers distinct advantages as a frontline of defense against viruses. Here's what Comodo Antispam provides in terms of advantages in line with the ones other cloud services providers offer:
1. A centralized command console which puts user and group mail management under the fingertips of MSP personnel.
NuMSP or other firms can profile their clients' users and give each user a different security profile. Done this way, companies can better protect their cloud services infrastructure by applying security features and restrictions on a case per case basis. Cloud services providers will be able to shield the most vulnerable users' email security by doing so.
2. Comodo's unique containment technology works to cage zero-day threats entering cloud services.
NuMSP and its cloud services clients reap benefits from using CDome Antispam because of the Valkyrie file verdict system. What happens is when an employee using cloud services receives a message in cloud email, Comodo's containment technology will isolate any files, run it in a boxed environment, and let Valkyrie check whether the file is a threat.
3. A sophisticated filtering system managed IT services firms and their clients will appreciate.
Cloud email security filtering is a standard tool . What separates Comodo Dome Antispam from what other cloud services companies use is its strategic approach to email security filtering. Emails pass through several gateways and then get scanned using the Comodo Antivirus and Valkyrie. This system is set up in a way that the system intelligently learns and adapts to new spam techniques. The emails which come from sources the company or their cloud services provider trusts receives auto whitelisting. Mail recognized as spam ends up in quarantine.
Comodo CDome Powers NuMSP Cloud Services
Cloud email security is increasingly becoming a gap cloud services providers need to address because of the growth of malware, specifically ransomware, delivered through phishing emails from 92% to 97.25% in 2016 alone. A study conducted by a team of researchers from Friedrich-Alexander University in Germany shows that 78% of email users are aware of the threat of unknown links to email security and yet they click them anyway.
Thanks to CDome Antispam,NuMSP's cloud services clients don't have to go through the duress of worrying about cloud email security. Email security becomes automatic and a source of confidence and reassurance. This is an ingenious solution by cloud services providers to the problem posed by leaving users alone to manage email security on their own. NuMSP is using a sophisticated and automatic layer to do the heavy lifting in terms of email security for its cloud services clients through CDome.
NuMSP and other cloud services providers have found a reliable partner in Comodo by way of Comodo Dome. In one year alone, the Comodo Dome Antispam system filtered 400 million emails, caught 340 million spam emails, and blocked 4 million email based malware. Cloud services firms can adopt a thing or two from NuMSP's playbook and use Comodo products for their clients today.
If you want to try NuMSP's unparalleled but cost-effective managed IT services now, please get in touch with one of representatives. We'll be glad to hear from you and talk about how we can serve the needs of your clients. Aside from beefing up your email security, NuMSP will give you more advanced tools plus a high-touch service from our responsive and friendly cloud services tech team.