In today's digital era, innovation is the lifeblood of any company that seeks to stay ahead of the competition. For that, organizations need to improve their IT agility. But, in most of the organizations today, nearly half of the IT resources are deployed in managing complex and brittle infrastructure. Due to that, organizations have very little time, and budget to focus on innovation. This is where cloud-based solutions come into play.
Cloud-based IT solutions can help organizations use their precious IT resources more efficiently. It can replace traditional, expensive and inefficient IT infrastructure with flexible, dynamic IT infrastructure.
Instead of having their own capital-intensive IT infrastructure which can eat up a lot of the budget, organizations can opt to cloud-based solutions technology services and pay only for the resources they consume.
Unlike other technology trends which had short-lived enthusiasm, cloud computing is no fad. Cloud is changing the way the IT delivers value to its customers. Cloud-based IT solutions provide technology services without the same level of investment in expertise or equipment that is required in traditional IT infrastructure.
SMBs (Small to medium-sized businesses) can leverage cloud-based services to get enterprise-class solutions at a fraction of the cost.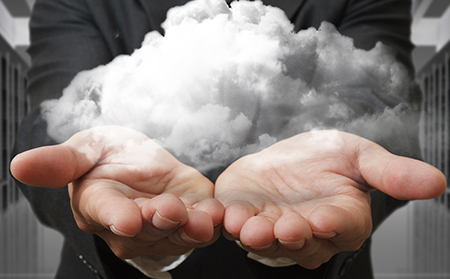 Is your IT organization ready to deliver?
Those who want to stay ahead of the curve should opt for the cloud model. It will provide greater control and faster delivery of IT services. The ease, economics, and speed of Cloud-based IT solutions will enable you to meet the growing business demands. NuMSP is one such solution that can help you manage your business in a new way (better way).
With NuMSP, you can focus more on your core business instead of handling day-to-day operations and technology issues. You can also reduce the Total cost of ownership (TCO) which may take a huge chunk of the company's budget.
Services Offered with NuMSP include:
Asset and Account Management: We'll catalog and maintain your hardware, software, licenses, passwords, and subscriptions.
Alerts: We'll monitor your systems (during regular business hours) with event notification.
Patch Management / Windows Updates: We'll keep your systems current.
Antivirus: We'll install Comodo software, one of the best products available in the market.
Purchasing: We'll recommend and buy the right hardware and software for you.
Technical Audits and Business Reviews: We'll scan your systems and generate a quarterly report.
Business & Technology Planning: We'll help you prepare for tomorrow.
Save time and money by switching from traditional IT infrastructure to cloud-based NuMSP today!
Get NuMSP for the Best Premium Enterprise Cloud Services Package Now
NuMSP offers the best cloud services package in the MSP industry. Aside from its array of cloud services apps from Comodo, NuMSP also provides its services at the lowest price point in the market. Most managed services providers offer their server maintenance and protection packages at $200 per server per month. NuMSP delivers satisfaction at $100 per server per month. Enterprises can see that cloud services are just bonuses on top of solid management package.
Aside from the best cloud storage, customers gain the best cloud services like an antivirus, email protection, and disaster recovery. NuMSP provides the best network maintenance services. It's time to avail of the service to gain these cloud services to empower your network now.
Do you want to know about NuMSP and the various cloud services in its packages? NuMSp will give you best service on top of its already cost-effective pricing. Add the advantages of these cloud services to your network. Please get in touch with us today so we can talk about how to integrate these cloud services to your business environment.