What Makes VoIP Business Phones a Must-Have During Remote Work?
---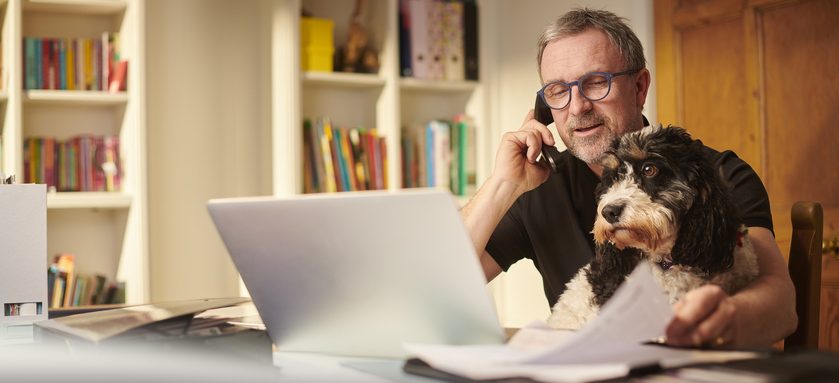 Finding an Alternative Communication Solution While Social Distancing is Vital – Ensuring Your Business Continues to Function as Usual Despite the Coronavirus Pandemic. So What Makes VoIP Business Phones the Right Choice?
On March 11, 2020, the World Health Organization (WHO) labeled coronavirus as a pandemic. Right now, social distancing is key to limit the spread of the virus – meaning businesses must limit proximity between co-workers. We've seen non-essential businesses, schools, and daycares forced to close their doors with shelter-in-place or stay-at-home orders issued throughout the majority of regions. So what can businesses do to not only survive, but thrive given the current circumstances It's all about embracing a remote workforce that operates as efficiently from home as they do in the office.
If you haven't already, take a look at our guide to managing remote workers during the coronavirus pandemic. In this article, we will be reviewing one specific solution in-depth because we truly believe it's perfect for remote workers: VoIP business phones.
What Are VoIP Business Phones?
VoIP refers to voice-over-internet protocol – a technology that lets you make and receive calls over the internet as opposed to traditional copper wiring. Telephone systems are hosted in the cloud, which means employees simply need a reliable internet connection to maintain access via a physical desk phone or smartphone with a softphone application installed. You pay a flat-rate monthly fee as opposed that's predictable each month. The benefits for remote workers are clear:
Quick installation
There's no need for extensive onsite equipment, which makes the installation and configuration process incredibly quick. NuMSP is able to deliver our VoIP business solutions remotely – meaning we don't have to come into the home of your team members whatsoever during this difficult time. It's quick, efficient, and easy to get started.
Greater flexibility
Your team members will appreciate the flexibility of being able to answer their office line from home, whether they're near their desk or taking a walk in the backyard. They can stay in touch with customers, partners, suppliers, and colleagues – staying as responsive as they would be in the office.
Enterprise-grade features
VoIP business phones deliver enterprise-grade features at a fraction of the cost. Phone bills are typically reduced up to 50% while giving your employees the ability to leverage the following enterprise-grade features:
Voicemail to email
Do not disturb
Call hold
Call monitoring
Find-me-follow-me
Video conferencing
Music on hold
And much more
What to Consider Before Choosing a VoIP Business Phone?
Once you've decided to make the switch to VoIP business phones, it's important to consider the following:
Choose a hosted VoIP system rather than an on-premises VoIP system that's installed within the home. This limits contact while ensuring all software and hardware are hosted and managed for you.
Take advantage of the mobile application that will allow your employees to make use of their smartphones via the application – meaning they will be connected to their work line from their own personal device.
At the end of the day, VoIP business phones simply make sense for remote workers as they're able to maintain communication via the computer, physical desk phone or smartphone through the mobile application. Plus, VoIP business phones make it easy for management to keep an eye on their team and help them manage their workload as it allows for:
Call tracking
Call monitoring
Call recording
Contact NuMSP to Get Started with VoIP Business Phones. Give Us a Call or us the Chat Box to the Right.
Share this Article