The Latest Looming Threats and Updated Strategies for Cybersecurity
---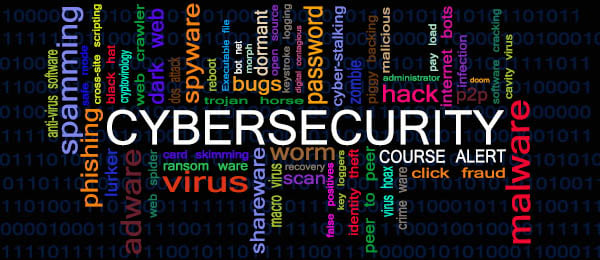 Whatever cybersecurity 22 Texas towns, counties, and government agencies had in place on August 16, 2019, it did not prevent a devastating coordinated ransomware attack. This newsworthy data breach is a sign of two recent trends in the very aggressive world of cybercrime. First, ransomware is on the rise. Secondly, consumers are less desirable targets than they used to be because they represent a very poor return on investment compared to a large corporation or government agency. However, because consumers are historically easy targets even after suffering through the effects of an attack, they are still vulnerable.
It's virtually impossible to have sound network security unless up-to-date cybersecurity strategies are in place to protect your business from the latest versions of cyber-attacks.
A New Approach to Network Security
Before hackers are detected in a computer network, they are usually moving through the network for approximately 190 days. Cybersecurity today means going on the hunt for cyber threats that may have breached a network. Solely relying on a layered network of defensive walls is no longer sufficient to prevent disaster caused by ransomware. Research shows that the number of gangs carrying out targeted ransomware attacks has greatly multiplied.

Small businesses are advised to implement a comprehensive mix of strategies for combating cyber threats, including:
Daily backups of all data and files that can be recovered in the event of a ransomware attack
Installing and regularly updating anti-virus, network firewall, and information encryption tools to scan for and counteract viruses and keep sensitive information safe
Routinely monitoring and scanning any device that's connected to a computer system or network
Prohibiting the use of removable media (e.g. USB drives)
Limiting employees access to only the files and applications required to perform routine tasks
Providing regular employee security training on the latest trends in cybercrime
Educating employees on the dangers of clicking on unsolicited phishing email links and attachments
Utilizing multi-factor authentication
Conducting continuous vulnerability testing and risk assessments on computer networks and applications to identify and address all vulnerabilities before they are compromised
Overcoming Resource Restraints
It can be daunting for small and mid-sized businesses (SMBs) to lack IT personnel and yet recognize how crucial it is to have network security because of looming threats. Managed service providers (MSPs) offer an affordable solution.
Monthly IT support is handled in a proactive manner plus clients benefit from a full team of IT experts, including those up-to-date on the latest tactics of cybercriminals. An MSP is often the best strategy for cybersecurity and gaining peace of mind about network security that will prevent ransomware and other malicious attacks to your business.

Share this Article