Why You Should Get NuMSP: Best Cloud Storage and Cloud Services
Businesses need to be extra diligent in researching the best cloud services and best cloud storage options in the market today. The best cloud storage and cloud services allow companies to scale their IT networks as their businesses grow. What's more cloud services ensure business continuity in case of a cyber attack or data loss.
NuMSP takes advantage of the best cloud storage and cloud services technologies to provide first in class protection and system maintenance to its clients. Clients who hire NuMSP as its managed services provider gain a host of cloud services applications plus the best cloud storage to back up their data. Since it's only a matter time before a hack happens, the best defense is being proactive and in this case, getting cloud services like the ones NuMSP offers.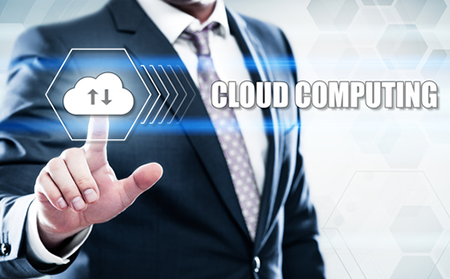 NuMSP Offers Best Cloud Storage With Impressive Cloud Services Package
NuMSP packages the best cloud storage in the market in partnership with Comodo. When customers acquire NuMSP as their MSP, they gain an array of cloud services provided by the antivirus giant. First and foremost, clients automatically receive Comodo Cloud Antivirus to scan files entering their system and rids it of malware and viruses. The next key advantage in terms of apps in cloud services, is Comodo Antispam which protects email accounts from phishing and malware.
However, since business recovery is a prime consideration in today's cyber security landscape, NuMSP provisions each customer with the one of the best cloud storage products in the market. The following section will talk about this cloud services app.
Why NuMSP Cloud Services Has The Best Cloud Storage for Businesses
Local Backup Devices Paired With Cloud Services

Experts advise that a local storage device be installed and paired with cloud services for faster recovery time after a data loss or hack. NuMSP follow this best practice by installing a 3 terabyte hardware which uploads to cloud services directly.

User-Friendly Applications Perfect for Novices

Those new to cloud services can relax knowing that NuMSP's best cloud storage application is user-friendly. Comodo made sure that a wizard prompts users to help with each step so there's no confusion and no frustration when using their best cloud storage account.

Full Flexibility in Backup Scheduling

NuMSP's cloud services makes it easy for users to customize what time their data will be synced between local storage and the cloud. They can assign off-peak hours for backups and optimize the bandwidth for either working or for backup processes.

Flexible Backup Customization Options

Subscribers to NuMSP cloud services can configure how much of their data will be uploaded at any time. This makes it possible for users to upload their files in batches or put in the best cloud storage in full.

Powerful Data Encryption

Without data encryption, data in cloud services is vulnerable to breaches and spying. Luckily, NuMSP's chosen cloud services offer tough data encryption so clients can put their mind at ease and secure in knowing their data is protected.

De-Duplication Makes For Efficient Best Cloud Storage

Duplicate files can cause storage problems because even storage is limited. A good cloud services avoids this problem through the use of de-duplication which removes similar files in local storage before it even gets upload to cloud services.

Automated Backup and Recovery

Sometimes an attack compromises even the operating systems of IT networks. When this happens, techs need to use programs which will restart the environment even without an OS. NuMSP's cloud services actually employ this kind of tech when this scenario occurs.
NuMSP offers these cloud services on top of the best cloud storage to provide best-in-class service to its clients. These are definitely the advantages that companies should look for. Cloud services will definitely upgrade a business' layer of protection against developing threats on the Internet.
Get NuMSP for the Best Premium Enterprise Cloud Services Package Now
NuMSP offers the best cloud services package in the MSP industry. Aside from its array of cloud services apps from Comodo, NuMSP also provides its services at the lowest price point in the market. Most managed services providers offer their server maintenance and protection packages at $200 per server per month. NuMSP delivers satisfaction at $100 per server per month. Enterprises can see that cloud services are just bonuses on top of solid management package.
Aside from the best cloud storage, customers gain the best cloud services like an antivirus, email protection, and disaster recovery. NuMSP provides the best network maintenance services. It's time to avail of the service to gain these cloud services to empower your network now.
Do you want to know about NuMSP and the various cloud services in its packages? NuMSp will give you best service on top of its already cost-effective pricing. Add the advantages of these cloud services to your network. Please get in touch with us today so we can talk about how to integrate these cloud services to your business environment.