What is MSP (managed service provider)?
Any company that offers services for its customers in maintaining and operating the IT infrastructure and end-user systems from a remote location is known as a managed service provider (MSP). Mostly, the MSP service works on a subscription model – on a proactive basis.
Businesses of small and medium-size are today's MSP's targeted customers. Not many small and mid-sized companies have in-house IT capabilities to meet their present and future demands. For such companies, MSP's service offering is the only way to obtain IT expertise. However, there are possibilities for enterprises of larger size to contract with MSPs which could be facing budget pressure and hiring limitations, government organizations, etc.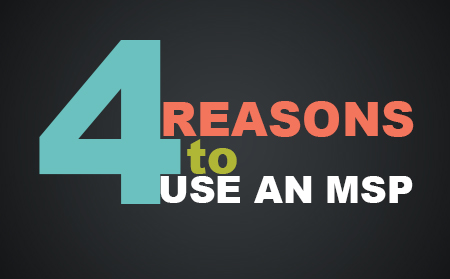 The business model of MSPs is different from other types of channel companies, namely the value-added resellers (VARs). Managed Service Providers bill their clients for the services under numerous pricing models. But, these billing works on any one of these grounds per-device, per-user and all-inclusive pricing.
Today, small and medium-sized organizations are well versed about the pricing benefits alongside the technical expertise. It works a lot cheaper in comparison to hiring their own IT staff. On the other hand, instead of just one expert, they get a whole team backing up their technical affairs. The entire that offers support are of certified and trained technology professionals. The NuMSP team will furnish you with:
Best uptime in top performance
Best IT security and protection
Lower IT expenses and feasible technology budgets
Effective business relationships with customers, vendors, and peers
NuMSP clients have witnessed many benefits as a result of our business know-how and technical expertise. With NuMSP, they experienced immediate positive outcomes as well as fewer failures, higher employee productivity, huge savings on IT support costs and increased profitability.
Managed Services Provider Defined
How do MSP Work?
Basically, an MSP works by taking on other enterprises as clients. These businesses, which are mostly small to medium enterprises, do not have their own IT staff. An MSP fills in the gap in their infrastructure by maintaining and servicing these companies information' systems.
Imagine a small accounting firm. They will probably need to keep centralized digital records of their customers' financial statements. Aside from storing sensitive data, they also need to maintain their computers in working order and their financial management applications running. They can hire an MSP which will take care of protecting their data, storing their information in a centralized server in a secure site, and sending techs over in case one of their computers breaks.
Managed Services and Their Business Model
An MSP operates on two kinds of business offerings. First, there's the technical support fix service wherein an MSP sends one of its tech to a business site in order to repair a problem. The MSP will charge the company for the number of hours the tech spent in troubleshooting the issue and for the parts used in repairing the problem.
The second most common service model is the subscription type. An enterprise pays the MSP a standard fee for servicing their network on a monthly basis. If something breaks during the subscription period, the MSP sends its tech to fix the problem free of charge since the company's monthly fee covers it. Payment schemes for this model typically involve hourly rates per computer or equipment.
Advantages of MSP (Managed Service Provider)
An MSP offers a surprising array of advantages to its clients. First and foremost, an MSP reduces the costs of keeping an IT system because of the economies of scale behind their operation. They will also reduce capital expenditures like salaries for an entire IT team. Businesses also don't have to worry about finding people with the right talent for their work since an MSP already has a deep talent pool of specialists to meet their clients' needs.
MSPs are also highly efficient at maintaining their networks. They maintain the strictest standards and adhere to best practices in network upkeep. Since the value of their business involves keeping the business processes of their customers going, they keep a tight lid on cyber security and maintain several backups in secure data centers. Investing in the services of an MSP therefore reduces risk for the business and ensures its continuity in the case of a breach.
Now that you have an idea what is MSP and the many aspects of this type of entity, you can start thinking about hiring one for your company. Handing the keys to your network to an MSP can be one of the best business decisions you'll ever make.
Are you now more enlightened about what is MSP and how it can transform your business? Since we're on the subject of MSPs, please consider NuMSP to handle the needs of your network. NuMSP can offer you a great service package at the lowest price point in the industry. Please get in touch with one of our representatives today to talk about how we can help your company.