Top 3 Advantages of Hiring NuMSP as Your MSP
A managed services provider or MSP can offer a business many advantages. However, this is dependent on the character of the MSP the business is transacting with. Not all MSP are built equally nor will they share the same qualities that will make a managed service provider the best fit for an enterprise.
NuMSP, however, breaks the mold in terms of what an MSP or a managed service provider is able to offer. As a managed service provider or MSP, NuMSP is an outlier because of its proactive and customer-centric focus.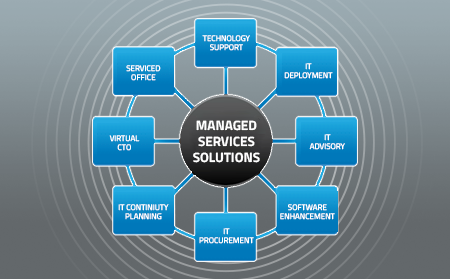 NuMSP Powers Up Businesses With 3 Key Benefits
The founders of NuMSP built the managed service provider on these three key advantages:
1. NuMSP Offers Its managed service provider Packages At A Price Point You Can't Find Anywhere Else in the MSP Industry
Most of the players in the MSP industry price their managed service provider packages at around $65 per computer and at around $100 per server. This means a business owner must shell out $780 just to cover one computer under the protection and maintenance of an MSP. Entrepreneurs who are growing small to medium businesses don't necessarily have the budget to pay a managed service provider that much.
NuMSP understands that not all businesses can meet what your typical MSP charges. In order to serve the needs of smaller enterprises, NuMSP offers its managed service provider package at $10 per computer and at $100 per computer. That's 500% less than the standard rate of the average MSP if we're talking about managed service provider packages for computers and 50% off of the rate of most companies in the MSP industry for server coverage.
The price point alone makes NuMSP the best choice as the MSP for startup enterprises.
2. NuMSP Offers The Most Flexible and High-Touch managed service provider Packages Against What Other MSP Offer
NuMSP outdoes the next MSP by tailoring what goes into the managed service provider package for each enterprise. As an MSP, it understands that each business crafts its system around its needs and therefore no two networks are alike. It is for this reason that NuMSP builds each MSP package on the unique characteristics of their customer's system environment.
The techs of NuMSP are able to fulfill its service quality commitment by maintaining a knowledge base for each customer's network. That's something above and beyond than what a regular MSP does. This makes NuMSP techs waste less time on relearning what a client's system is like and more on providing managed service provider solutions.
NuMSP also invests in branded tools to fulfill the cyber security aspect of its managed service provider or MSP role. Whenever a client takes on NuMSP as their MSP, they receive the entire Comodo Security Suite to protect their network.
3. NuMSP Techs Give the Best Service Among Their Peers in the MSP Industry
NuMSP is able to differentiate itself from other MSP on the strength of its tech team. When a customer calls for help, our MSP doesn't just leave them hanging in a queue to wait 30 minutes just to talk to a level 1 tech. NuMSP makes level 2 MSP techs available for each customer. Each client receives a call from the MSP level 2 specialist within a 15 to 20 minute window.
Aside from having MSP specialists available anytime and having MSP techs maintain a knowledge base of each client's network, NuMSP also troubleshoot issues remotely. When the situation calls for it, they also visit the clients on-site in keeping with the standard practices of a managed service provider in the MSP industry.
NuMSP is the best MSP for your business irregardless of its size and the specification of its system environment. As a managed service provider or MSP, it will give you its services at a price you can afford, at a high-touch level you'll feel and appreciate, and through MSP techs who will call you when you need assistance and guidance. These qualities are what sets NuMSP apart from other MSP or managed service provider in the industry and why this MSP can be a factor to the growth of your business.
Get in touch with one of our representatives today to ask about subscribing to our managed service provider packages and about taking on NuMSP as your MSP today.