If a big part of your job involves making smart choices for your business, standing up to the speed of the market and empowering your staff to do their best, you should choose one managed IT service provider.
As a decision maker or manager, you have to make sure that your technology is operational at all times. But, what happens when your network crashes or email goes down, or your users get a virus that when your business and staff need you the most.
Most companies struggle with two major IT-related issues: keeping their IT infrastructure operating at optimal levels and managing the costs associated with it. On top of that, the speed of advancements in technology and adoption have complicated the things even further.
Most firms spend a lump sum amount of money and time to keep those things under control. For such scenarios, the simplest way is to hire an MSP that takes of the complex tasks.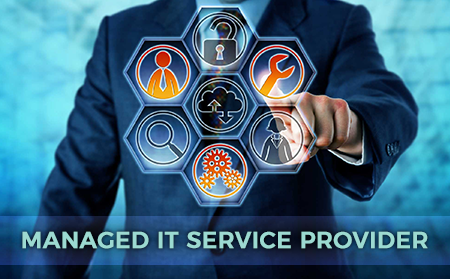 Let's say you run a business; it could be small, medium or large. You could be making specific apps or large enterprise software whatever the case, you have specific technology needs.
You need to help vendors, employees, and customers communicate. You need to protect confidential information; you may have needed e-commerce solution. Typically, you would hire IT staff to buy, lease, build and manage what you need. But, technology has become more expensive, its also much more complicated. So there is more for your staff to handle or what if they don't have to? What if somebody else (maybe the technology itself) could handle your needs so you could run your business? NuMSP can let you just that by meeting all your technology and communication needs.
NuMSP will monitor your IT proactively and anticipate problems, so things don't break down in the first place. You don't have to worry about downtime, and your staff will stay more productive and focussed. NuMSP. NuMSP will make sure your systems are up and running smoothly at all times. Try NuMSP today!