8 Reasons to Get nuMSP as Your MSP or IT Service Provider Now
It's hard to find the right service provider or MSP to fill in your technical support needs. One MSP might offer their services at a price point you can't afford. Meanwhile, another MSP can't send techs to visit your shop to repair your broken computer. The MSP or service provider you've been eyeing, on the one hand, will install their software package on your computer but the problem is the apps will slow down your machine.
Why nuMSP Should Be Your MSP Service Provider Today
When you need a friendly MSP or technical support team who will provide you the guidance and the hands-on white glove service you're looking for at the cost you can afford, there's nuMSP. nuMSP is your partner managed services provider or MSP who will provide you the following key advantages: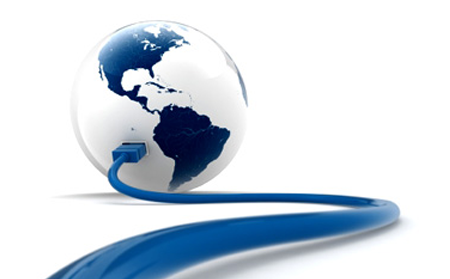 1. nuMSP Prices Its Services at 50% the Price Another MSP Charges
Yes, it's true. This MSP will give you cost-effective solutions at 50% of the price point other MSP or service provider in the industry charge.
Every other MSP hovers around the national average pricing rate of $65 per computer and $216 per server. This means you will have to shell out $780 to have your workstation covered for a year and $2,592 to have your servers protected for the same period by an MSP or IT service provider.
When you sign up and subscribe to nuMSP, we will be charging you $10 per computer. We can practically cover five more of your workstations at the price the other MSP or service provider is charging monthly. nuMSP can cover your computer for only $120 per year – that's the price you'll have to pay the competitor MSP for two months of coverage.
If you maintain a server for your office, nuMSP will gladly protect and backup its data at the low price of $100 a month. That's literally half the standard rate that the next MSP or service provider charges.
Just imagine the savings when make nuMSP your MSP.
2. nuMSP Tailors Its Solutions to Suit Your Needs
Business owners shape their IT infrastructure based on their needs and the size of their companies. An MSP must tune its services to the needs of its subscriber. However, there are times an MSP will force items in its service package in order to standardize its operations. This can be a problem if the package isn't a fit for the topography of their customer's network or the MSP's product conflicts with the client's system.
nuMSP will tailor its service package depending on what the client needs. We don't deal with cookie-cutter packages and stick first to the essentials.
Is your preferred OS for your office system Mac, Linux, or Windows? This might be a problem for another MSP, but nuMSP techs can work with all of them. No matter what your devices or software environment might be, if nuMSP is your MSP, we'll protect and fix it.
3. nuMSP Provides A 15-20 Minute Response Time from Level 2 Technical Support Staff
When another MSP will put you on hold for ages, you will get a call or a message from an nuMSP 2nd Level Tech within the quarter of an hour after you first signaled for help. nuMSP will not let you queue for an hour just to speak to a level 1 technician, you get the better specialist in a shorter window. This is our service delivery standard as an MSP.
4. nuMSP Constantly Update Their Knowledge of Your Set-Up
In order to provide you the kind of proactive support other MSP or service provider cannot give you, our tech team will keep an active file of your network and system environment. This leads to less time wasted on spending catch-up and more time to solve issues your system might be having. Another MSP might still be reading the manuals for your system but our techs can stay on top of the issue in no time if we're your service provider.
5. nuMSP Ensures Your Tech is Working for Your Company's Growth
An MSP or service provider will install their packages in your system but it will feel like they've just set the entire thing to forget it. nuMSP, on the other hand, will fulfill what you're looking for - the kind of guidance and advice you've come to expect from your friendly neighborhood geek. You can call us and ask about our opinion on how to solve your issues with your tech and how you might grow your system along with your business.
6. Much Like The Other MSP, NuMSP Techs Can Work Remotely or On-Site to Fix Your Network's Issues
In case you don't plan on subscribing to an MSP or service provider subscription package, we can send you a technician to visit your place of business or work to fix the problem from our end. We commit to a level of service that's competitive with the ones provided by other service providers in the MSP industry.
7. nuMSP Protects Your Network's Cyber Security 24/7
And we do that by syncing the contents of your local network storage device during off hours. We'll keep your data safe in our secure data center located in a strategic and secret location. nuMSP also monitors changes in your passwords real-time and notify you immediately when something seems off. We provide tight cyber security harder than the next MSP does and stricter than the next MSP or service provider does.
8. While Other MSP Gives You Their Run Of the Mill Apps, nuMSP Provides You With The Best Branded Tools in the Market
nuMSP works only with the best cyber security tools in the market today in the form of the Comodo Security Suite. Depending on your needs, you will potentially receive:
Cdome
Secure Box
Advanced Endpoint Protection
Comodo Dome Firewall
CWatch Web
CWatch Network
KoruMail
Valkyrie
Why settle for the solutions another MSP will give you, when nuMSP will install these high-end Comodo products to protect your system? This is one of the best reasons why you should sign up nuMSP as your MSP or IT service provider.
nuMSP builds its business on the strength of three pillars we know customers in the MSP industry are looking for in a service provider. We've hired the best techs in the MSP business to reach out to you on the phone. Ours is a high-touch MSP service – you can feel the value of the service provider subscription you've paid for. And the best part of it is that you're paying the lowest price possible for premium protection and technical support in the MSP industry.
How is the next MSP stacking up so far?
Please call us today and have a chat with a nuMSP representative about what our role as an MSP can serve in growing your business.