Cloud Email Hosting
Email is one of the most important tools for communication between the companies and clients. It is also the most standard way of communication. Due to its importance and popularity among businesses, cloud email hosting services have gained popularity than ever before. Whether your organization is big or small, cloud email hosting has become vital for the day-to-day operations of the organization.
Traditional email hosting solutions can be expensive and difficult to implement for many organizations. It requires various servers, applications, expensive software, and a team of IT experts to manage it all. Not every organization has the resources or money to have their own server or IT team. This is where cloud email hosting services come in handy. NuMSP is an innovative Cloud Email Hosting Service provider that offers everything you would expect from a cloud email hosting provider.
Benefits of using NuMSP Cloud Email Hosting Services
Advanced Security
Low Cost
Highly Scalable
Improved Productivity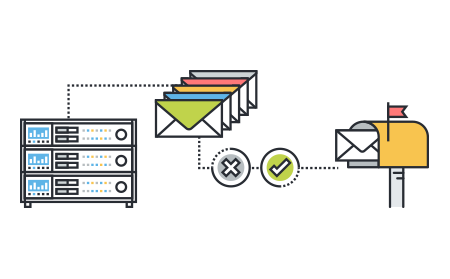 Advanced Security

NuMSP provides secure access to your hosted email data. We have very resilient and reliable data centers which do not allow unauthorized access to any of your information.

All the information is completely encrypted during transmission. NuMSP also offers data loss prevention, in case some user sends sensitive information by mistake. It gives you the peace of mind so you can focus on other business-critical matters.

NuMSP prevents spam from reaching your inbox, and your business will be protected from any malware or spyware.

Low Cost

With NuMSP, you don't have to spend money on specialized equipment or hire a person with special skills to manage it. Plus, there is no maintenance cost with NuMSP cloud email hosting. Moreover, you need to pay only for what you need which saves you a lot of money every year.

Highly Scalable

With NuMSP cloud email hosting services, you will have adequate storage space to store as many critical messages as you need. We offer flexible plans that provide plenty of storage. NuMSP gives you complete control of your inbox.

Improved Productivity

NuMSP cloud email hosting services allow users to share a universal address book, have synchronized emails, and more. All of this allows your staff members to plan and organize every project in a better way. There is also a daily backup, which comes handy even if a computer crashes.
NuMSP's cloud email hosting is an all-in-one email solution that offers everything you need from a cloud email system. Try the comprehensive cloud-based email solution from NuMSP today!