Cloud email filtering (cloud-based filtering) is one of the simplest and most convenient ways to filter unwanted and unsafe emails.
Email spam is not only annoying but also dangerous to users. But, what is email spam? Email spam is junk email or unsolicited bulk emails sent through the email system. "Spam" refers to the use of an email system to send unsolicited emails especially advertising emails to a group of recipients. Unsolicited emails mean the recipient did not grant permission to receive those emails.
The use of spam emails has been growing in popularity since the last decade and is a problem faced by most email users. Email IDs of users who receive email spam are usually obtained by spambots (automated software that crawls the internet searching for email addresses).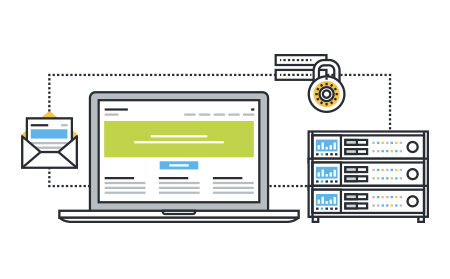 Email spam is still a problem today, and spammers still approach it the same way. Spam accounts for billions of emails sent every day. Up to 98% of all emails are spam. Spam costs businesses billions of dollars every year.
Even though antivirus software has come a long way, infected PCs, trojans and bots are still the major sources of all the spam. There are billions of public IPs available for use; each one could have thousands of PCs behind it including potentially infected trojans and bots.
In the time it takes for spam filters to analyze the content of the email message, find out the source of the email and then submit the IP for blacklisting, you would have already have allowed email spam into your system.
Preventing Email Spam
As spam continues to evolve, conventional on-premises anti-spam solutions are failing to keep up with the ever-evolving spam. These anti-spam products often struggle to handle large spam volumes due to fixed hardware space limits. Once the amount of spam exceeds the threshold limits, these anti-spam solutions quickly become overloaded and lag.
On-premises anti-spam solutions also fail to stop spam before it enters the corporate network. With no barriers in place, the company will be exposed to a steady stream of spam emails. This is where NuMSP's cloud email filtering solution comes handy.
With NuMSP's proactive cloud email filtering solution, spam emails sent by unknown senders can be filtered out effectively. It saves a lot of time which would have been wasted with the selection and disposal of unwanted spam e-mails. It also helps enhance the organization's security as it prevents the spam emails even before they reach the inbox.
Apart from automatically quarantining the spam emails and ensuring your inbox is spam free, there are many benefits associated with the use of NuMSP's cloud email filtering solution. NuMSP's cloud email service is an innovative cloud email solution that zealously protects your inbox by preventing spam emails even before they reach the inbox. Try NuMSP today!