Managed IT Services
Top 4 Managed Service Providers 2022 | Managed IT Support
Learn the top 4 managed service providers for 2019 to choose the right set of MSP solution to deliver IT services and solutions to various business sectors
---
Top 4 Managed Service Providers for 2019
---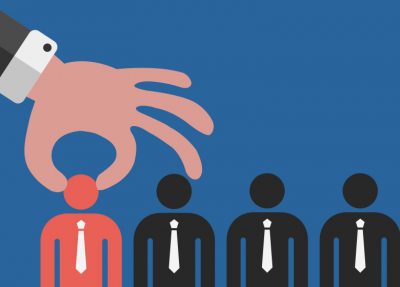 Not all companies have adequate and the required IT resources to get their IT-issues solved. It is certainly challenging and costs a lot more than money to maintain an updated in-house IT infrastructure. Therefore, Managed Service Providers (MSP) took its form to offer exclusive IT support to the client organizations from a remote location. The MSPs work on a pay as you go subscription model.
NUMSP
NUMSP is one among the top Managed Services Providers that offer IT and cyber Security Services. It has recently acquired Network Medics to offer improvised IT solutions for small and mid-sized businesses nationwide in the US.
The advancement in technology and the multiplication of enormous threats have shown a steady exponential curve on the graph and given the limited in-house IT capabilities. Considering the inevitable need of consistent support, NuMSP has decided to deliver scalable and advanced IT solutions with the focus in serving the best of the IT solutions to SMB market nationwide.
Therefore, NuMSP is expanding its presence by building out a national MSP making its IT solution available across the nation through mergers and acquisitions. With a vision of creating a national managed service platform, NuMSP has therefore acquired the following
Salient IT – to support SMB customers in Sacramento, California
ThinkIT – to expand its IT support services to businesses in the New Orleans
Aperio IT – solutions to support SMB enterprise owners in the Sacramento, California
Network Medics – can extend the IT support options available to enterprise owners in the Minneapolis area
UTSI – to extend its IT support, solutions and services to Louisiana
Swift Systems – to support SMB customers in the areas of Frederick, Baltimore and Washington DC.
Info link Technologies – to enhance its IT business services at Central Ohio region.
The acquisitions would help NuMSP with MSPs would deliver an array of multiple high-quality technology options to the mid-level market customers to help them secure and manage their ever-changing IT needs with unmatched customer services.
Softcat
This is one among the best MSPs in the industry that offers cutting edge solutions, competent and scalable IT Management Platform. It empowers the client organizations with datacentres security solutions, networking, workplace along with the demanding services and support either on-premise or over the cloud. It delivers an efficient portfolio of IT services and solutions which includes
Asset Management
Business Intelligence and Analytics
Collaboration
Commodity Sourcing
Data Centre
End User Computing and Mobility
Networking and Security
Software Licensing
General Data Protection Regulation
ITLAB
ITLAB offers enterprise Level technology and exceptional expert technical assistance to businesses in Manchester and London. It offers live 24/7 support with the help of technical experts to attend to and run through your issues. It offers the promising solutions that includes
IT Support that provides onsite and deskside support, Global service management and service desk options.
Managed cloud services that includes Cloud Viability Assessment and Cloud lab.
Cyber security services that include SOC and Incidence Response, Penetration Testing and Managed Assurance Service outsourcing.
Consultancy that includes Interim and Project Management, Digital and Technology Transformation, and Business and needs-based technology transformation Application.
Parachute
This provides a scalable and responsive Managed IT Services, security solutions, and consultation to enable strong collaboration between the users and the technology. It assists clients in growing businesses with tailor-made solutions with unparalleled customer services.
The Managed IT Services include
Software Licensing and Management
Application Licensing and Management
IT process and procedures
Project Planning
Monitoring, updating the systems connected to the business network
Remote IT support
Monitoring of Network
Security support
Parachute benefits the business owners with the following
The latest, scalable, future-proof and updated technology systems
A tailor-made IT platform that can be customized to meet any industry specific software requirements
Responsive IT support
Definite IT security
Well defined IT Processes and Procedures.
While, it helps business owners have time to focus on work flow improvements, marketing aspects and other management-related activities.
To sum up, there are different types of MSP solutions available to deliver IT services and solutions to businesses across various sectors. However, choosing the right set of MSP solution is critical for any business to concentrate more on the business strategies and revenue-generating activities while the technology is taken care by the right MSP.
Share this Article