Outsource Your IT Helpdesk to NuMSP
Managed IT Services
We specialize in delivering top-tier Managed IT Services, designed to accelerate your business performance and provide peace of mind. We understand the challenges of keeping your IT infrastructure robust, secure, and scalable in today's dynamic digital world. That's why we offer comprehensive services that cover every aspect of your IT needs, from network management and cybersecurity to cloud solutions and data backup.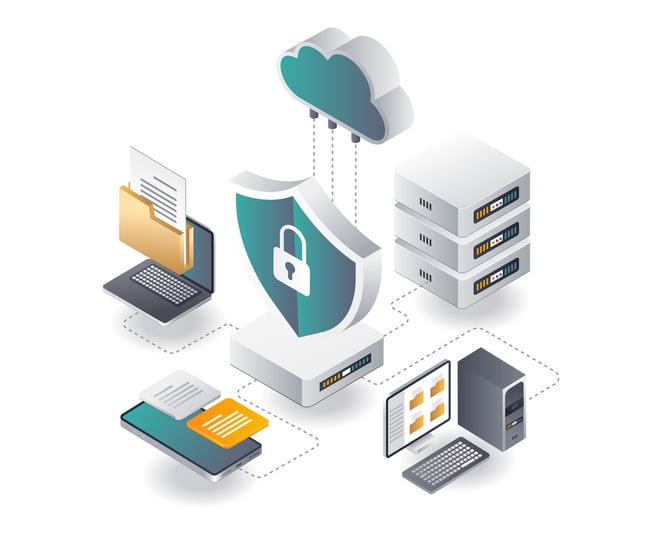 Managed Service Provider: Proactive IT Support
At NuMSP, we understand that managing your IT infrastructure can be complex and time-consuming. That's why, as a top-managed service provider, we offer comprehensive IT services to help businesses like yours stay ahead in the technology game. As your Managed Service Provider, our team of experts will provide network management, software updates, data backup and recovery, and cybersecurity, among other services, to ensure that your technology is always running smoothly.
What are managed IT services?
Managed IT services refer to the practice of outsourcing a company's IT computer network support and management to improve business operations. Companies providing such services are called Managed Services Providers (MSPs).
How can numsp.com help my business with Managed IT services?
NuMSP offers a suite of managed IT services designed to help your business operate more effectively and securely. From network management and cybersecurity to data backup and recovery, our team of IT experts is ready to handle your IT needs so you can focus on what matters most - your business.
What types of businesses can benefit from Managed IT services?
Any business that relies on technology for its day-to-day operations can benefit from managed IT services. This includes industries like healthcare, finance, law, manufacturing, retail, and more. Regardless of your industry or company size, NuMSP can tailor an IT solution to meet your specific needs.
How can Managed IT services save my business money?
Managed IT services can help businesses reduce costs by providing a fixed monthly cost, eliminating the need for expensive in-house IT staff. It also reduces downtime, which can be costly, by providing regular maintenance and proactive monitoring to catch issues before they cause problems.
What if my business already has an IT department?
Even if you have an in-house IT team, managed IT services can still be beneficial. NuMSP can take care of routine maintenance and monitoring, freeing up your IT staff to focus on strategic projects and initiatives that drive your business forward.
What is included in the Managed IT service package?
Our service package includes 24/7 system monitoring, regular system maintenance, cybersecurity measures, data backup and recovery, help desk support, and more. The specifics can be customized based on your unique business needs and requirements.
How is numsp.com different from other Managed IT service providers?
At numsp.com, we pride ourselves on offering personalized service and a proactive approach to IT management. We understand that every business is unique, so we tailor our services to meet your specific needs and goals.
What steps does NuMSP take to ensure my company's data is secure?
We implement a multi-layered cybersecurity approach that includes firewalls, encryption, antivirus software, and regular security audits. We also offer employee training to help prevent security breaches from within your company.
How quickly can I expect a response if I have an IT issue?
Our team provides 24/7 support and aims to respond to all issues within one hour. We understand that any downtime can be costly for your business, and strive to resolve issues as quickly as possible.